Bill Leyburne
AME/Founder
Bill grew up in North Bay, Ontario and attended Canadore College immediately upon graduation from high school. Bill graduated from the Aircraft Maintenance program in 1981.
Upon his graduation, Bill moved out West and worked for a few years with operators such as Lift Air International and Lamb Air in Churchill, Manitoba.
In 1984, Bill moved back to Ontario and worked for Ranger Helicopters in Sault Ste. Marie until he moved to Goose Bay, Labrador and began to work for Sealand Helicopters. After a couple of years working in Goose Bay, Bill moved to Sealand's head office in St. John's, Newfoundland.
Also working at Sealand Helicopters was an old college friend of Bill's, Wade Culliton, a licensed AME. In 1988, Bill and Wade realized the need for AME's in Southern Ontario to perform maintenance on aircraft owned by operators, who did not have their own AME's, so they decided to leave Sealand and open up their own business in Southern Ontario. Wade left the company after a couple of years, but Bill continued on his own, eventually starting Great Lakes Helicopter in 2003.
John Rae
AME/Safety Manager

John has been an aviation enthusiast his entire life. He is a private fixed-wing pilot and is also licensed to fly gyro's. John is even building a Pietenpol airplane in his driveway!
John graduated from Centennial College's Aviation Maintenance program over 30 years ago.
Upon graduation, John spent some time in Western Canada working as an AME for companies such as McPhail Aviation in North Battleford, Saskatchewan. John moved back to Ontario in 1989, where he began working as an AME for Rotor Services Limited.
Over his extensive career, John has worked on many aircraft, including the Gazelle 341, Bell 206 Series Helicopters, Hughes 300/500, Bell 47 Series, R22/R44/R66, and other aircraft.
John is a valued employee with Rotor Services and as AME and also as a Sheet Metal Specialist.
Mike Warford
AME/Production Manager

Upon graduation from College of the North Atlantic, in Gander, Newfoundland, Mike was immediately hired by Rotor Services Limited as an Apprentice in 2003.
Growing up in a small town in Central Newfoundland and moving to Kitchener/Waterloo was quite a change for Mike back in 2003.
Mike has proven to be an asset for Rotor Services over the years, and Mike became a licensed AME in 2006.
Mike has recently completed the R66 Canadian Field Maintenance Course and is now qualified to work on the R66 helicopter.
Mike is also licensed on the R22/R44 Helicopter and Bell 206 Series Helicopters and has also completed the Bell 206 Component Overhaul course.
Newfoundland will probably always be "home" to Mike, but he has settled very well living in Guelph, Ontario with his wife and young daughter.
Libor Bocek
AME/PRM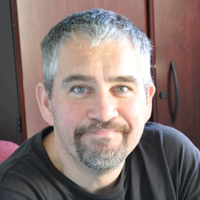 Libor graduated from Canadore College in 1995, and is currently the PRM for Rotor Services.
Thomas Randall

AME
Thomas spent his teenage years as an automotive technician before attending Canadore College in North Bay Ontario upon graduating high school.
Thomas graduated from the Aircraft Maintenance Program with an advanced diploma in Aviation Technology – Aircraft Maintenance and Structural Repair and was hired by Rotor Services as an Apprentice.
During his apprenticeship, Thomas also worked with the Great Lakes Helicopter Aerial Spray Application Crew. He has successfully earned his Aircraft Maintenance M1 Licence and his Aircraft Certifying Authority on R22 and R44 helicopters.
Thomas recently completed the Essential Turbines M250 Series II Engine Maintenance Training Course.
Mike Tkatch

AME-Apprentice
Details Coming Soon
Adam Seidlitz

AME-Apprentice
Adam spent a few years driving forklifts and then worked as a calibration technician. Adam then attended Canadore College in North Bay, Ontario; upon graduating in 2020, he was hired by Rotor Services in 2021.
Adam is also in the Canadian Armed Forces, working with the Canadian Cadet Organization, where he holds the rank of Lieutenant. He is currently posted to  62 Phantom Squadron as the Training Officer and the Information System Security Officer.
Adam is working on completing his AME license and our first line for any IT issues. He also works on our website.
Adam has completed the type course for Allison 250 C20 Series Engines.
Rosie Kubinec

Office Manager
Details Coming Soon
Maguire Wilder

AME-Apprentice
Details Coming Soon